ILMU HUKUM, ILMU PEMERINTAHAN DAN DISKURSUS REPUBLIK DESA
Keywords:
jurisprudence, legal science, sociology of law, Village Republic
Abstract
There is at least an initial difficulty in explaining the view of Jurisprudence to Government Science.
Jurisprudence is dogmatic because they prioritize the validity of norms over facts, whereas Government
Science implements government policies factually as a legal structure. The relations between Jurisprudence
and Government Science is formed in the context of the tension between fact and legality. On the other hand,
the Legal Science such as Sociology of Law is connected with Government Science because they both give
meaning to law as an institution and law as a medium. The reconstruction of the Sociology of Law and the
discourse of the Village Republic has produced law as a medium of social integration that rationalizes the
relationship between the System (state and market) and the Life-World (Village and community).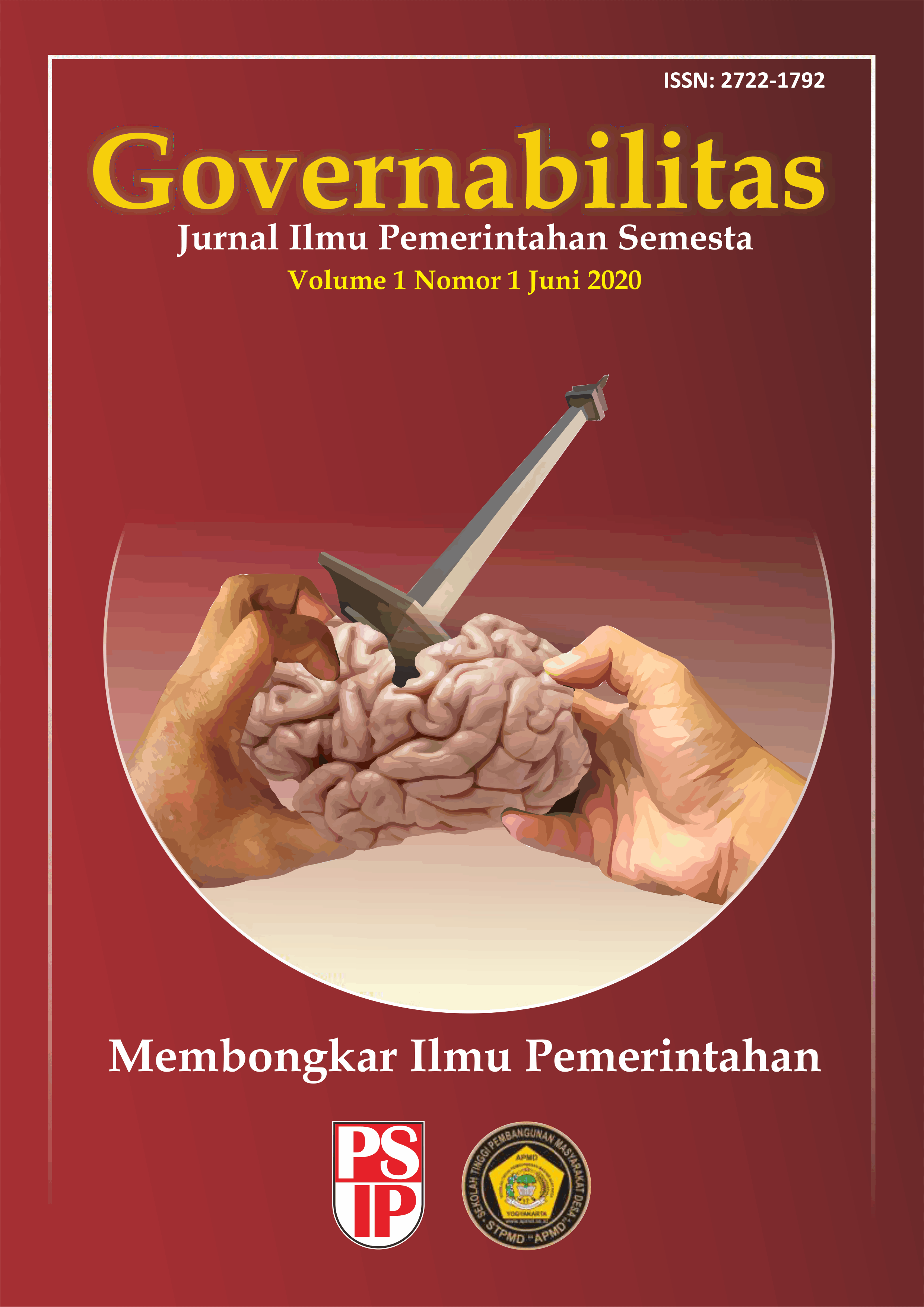 Downloads
License
Copyright (c) 2020 Governabilitas
This work is licensed under a Creative Commons Attribution-NonCommercial-NoDerivatives 4.0 International License.