The Shared Resources, Contestation, the Presence of Village Spirit: A Case Study of Jonge Lake Management in Pacarejo Village, Gunungkidul Regency
Keywords:
Village, CPR, Tourism Village Program and Village Disputes
Abstract
This study describes the efforts of the village government in protecting Telaga Jonge and the conflicts resulting from privatization under the rubric of the tourism village program. The study used an institutional approach guided by qualitative methods using a case study strategy of Jonge Lake Tourism Management in Pacarejo Village, Semanu Gunungkidul. Primary data collection is obtained through in-depth interviews with business actors, village government, managers and local communities, observation and documentation. Secondary data is obtained through books, journals, documents, online media and photos. The results showed that the management of Telaga Jonge indicated that there was private intervention to make the country absent, which was supported by the tourism village program that oriented Pokdarwis. At the same time, it creates disputes because of, by and from the presence of community-based institutions that the program wants. In response to this, the village government took social engineering to protect the conflict and returned Telaga Jonge to the village.
References
DAFTAR PUSTAKA
Carroll T (2012). Kebijakan Pembangunan Neo-Liberal di Asia Pasca-Konsensus Wasington, Jakarta: INFID.
Eko S. M. Barori dan Hastowiyono (2017). Desa Baru Negara Lama. Yogyakarta. Pascasarja STPMD "APMD".
Eko S. (2015). Regulasi Baru, Desa Baru: Ide, Misi, dan Semangat UU Desa. Kementrian Desa, Pembangunan Daerah Tertinggal dan Transmigrasi Republik Indonesia. Jakarta.
Fauzi A. (2010). Ekonomi Sumber Daya Alam dan Lingkungan: Teori dan Aplikasi. Cet ke-3. Gramedia Pustaka Utama. Jakarta.
Geertz C. (2000). Negara Teater: Kerajaan-Kerjaan di Bali Abad ke Sembilan Belas. Yogyakarta. Yayasan Bentang Budaya.
Sugiyono (2017). Motode Penelitian Kualitatif: untuk penelitian yang bersifat: eksploratif, enterpretif, interaktif dan konstruktif. Bandung. ALAFABETA.
Heywood A. (2013) Politik. Yogyakarta. Pustaka Pelajar.
Hal D, Hirsch P, & Li M. T. (2020). Kuasa Eksklusi: Dilema Pertanahan di Asia Tenggara. Diterjemah Darmanto Simapaea dan Achmad Choirudin. Yogyakarta. INSISTPress.
Li Murray Tania (2012). The Will To Improve: Perencanaan, Kekuasaan dan Pembangunan di Indonesia, Tangerang Selatan: Marjin Kiri.
Nugroho H, Dwipayana A. dkk. (2017). Potret Politik dan Ekonomi Lokal di Indonesia: Dinamika Demokratisasi, Pengembangan Ekonomi, dan Kawasan Perdesaan. Yogyakarta. Institute for Research and Empowerment (IRE).
Olson M. (1971). The Logic Of Collektive Aktion; Public Goods And The Theory Of Groups. London England. Harvard University Press.
Ostrom E. (1990). Governing The Commons; The Evolusion Of Instutions For Collektive Action. New York: Cambridge University Press.
Ostrom E. Gardener Rd dan Walker J. (1994). Rules, Games, and Common-Pool Resources. Michigan Press.
Peluso L. N. (2006). Hutan Kaya Rakyat Melarat; Penguasaan Sumberdaya dan Perlawanan di Jawa. Diterjemahkan Landung Simantupang. Yogyakarta. INSISTPress.
Scott C J. (1981) Moral Ekonomi Petani: Pergolakan dan Subsistensi di Asia Tenggara. Yogyakarta. Yayasan Obor Indonesia Wardana Agung (2017). Neoloberalisasi Kawasan Perairan Teluk Banoa: Sebuah Catatan Kritis atas Praksis Perlawanan di Bali. Jurnal Transformasi Sosial.
________(2000). Senjatanya Orang-Orang Yang Kalah. Diterjemah Rahman Zainuddin, Sayogyo dan Mien Joebhaar. Jakarta. Yayasan Obor Indonesia.
Santoso H. (2004). Perlawanan di Simpang Jalan: Kontes Harian di Desa-Desa Sekitar Hutan di Jawa. Yogyakarta. DAMAR.
JURNAL
Abisono F.G, Rini. T, Sakro A. (2020). The Commons Dalam Perspektif Kewargaan: Studi Konflik Pengelolaan Wisata Alam Desa Bleberan Gunungkidul. BHUMI: Jurnal Agraria dan Pertanahan Vol. 6 No. 1 Mei.
Saunders P. F. (2014). The promise of common pool resource theory and the reality of commons projects. International Journal of the Commons Vol. 8, no 2 August 636–656
Jati R W (2015). Memaknai Masyarakat Sipil Sebagai The Commons: Transisi dan Aksi Dalam Tata Kelola Sumber Daya Alam. Jurnal BHUMI Vol. 1 No 2.
Hardin G (1968). Tregedy of The Commons. Jurnal Science Vol 162 No 3859
Wade R. (1997). Manajemen Sumber Daya Properti Bersama: Tindakan Kolektif Sebagai Alternatif Privatisasi Atau Peraturan Negara. Cambridge Journal of Economics 1987,11, 95-106.
Wicaksono W. K. (2012). Barang Publik dan Eksternalitas Pada Era Otonomi Daerah. Jurnal Bina Praja. Volume 4 No. 4 Desember, 281 – 286.
SKRIPSI
Sorumali S. (2020). Upaya Pemerintah Desa dalam Pengembangan Desa Wisata di Desa Pacarejo.
Pulikasi Badan Pusat Statistik Kabupaten Gunungkidu: Kecamatan Semanu Dalam Angka 2020.
PEMBERI PENGETAHUAN.
Wawancara Suhadi Kepala Desa Pacarejo 2015-2021 asal Padukuhan Jonge pada 3, Maret 2020 di kediamanya, 8, Agustus di Balai Desa Pacarejo dan 3, November di kediamananya.
Wawancara Sumadianto Perangkat desa Pacarejo pada 8 Agustus 2020 di Balai Desa Pacarejo.
Wawancara Yudi Prasetyo Ketua Kelompok Sadar Wisata Jonge Raya sekaligus berprofesi sebagai Polisi asal Padukuhan Kuwangen Lor pada 5, Agustus 2020 di Paadukuhan Kuwagen Lord an 3, November di Kediamanya.
Wawancara Ngatio Dukuh Wilayu pada 2, Maret 2020 di kediamanya.
Wawancara Pujiran Dukuh Jonge 2, Maret 2020 di kediamananya.
Wawancara Muslam Winarto Ketua II Kelompok Sadar Wisata, Ketua I Pokdarwis Wisata Kali Suci, Ketua Desa Wisata dan Direktur Badan Uaha Milik Desa pada 3 Maret, 2020 di Pendopo Kali Suci dan 6, November melalui Via WA.
Wawancara Mursono Juru Kunci, Mantan Perangkat desa sekaligus ketua adat Telaga Jonge pada 2, Maret 2020, 6, Agustus dan 3, November 2020 di kediamanya.
Wawancara Kriswanto pelaku usaha di Telaga Jonge pada 29, Maret 2020 di kediamanya.
Wawancara Tini pelaku usaha di Telaga Jonge pada 29, Maret 2020 di kediamanya.
Wawancara Purwanto Dukuh Kuwangen Lor pada 29, Maret 2020 di kediamannya.
Wawancara Budiraharja pengelola wisata sekaligus lurah pasar 8, Agustus 2020 di Telaga Jonge.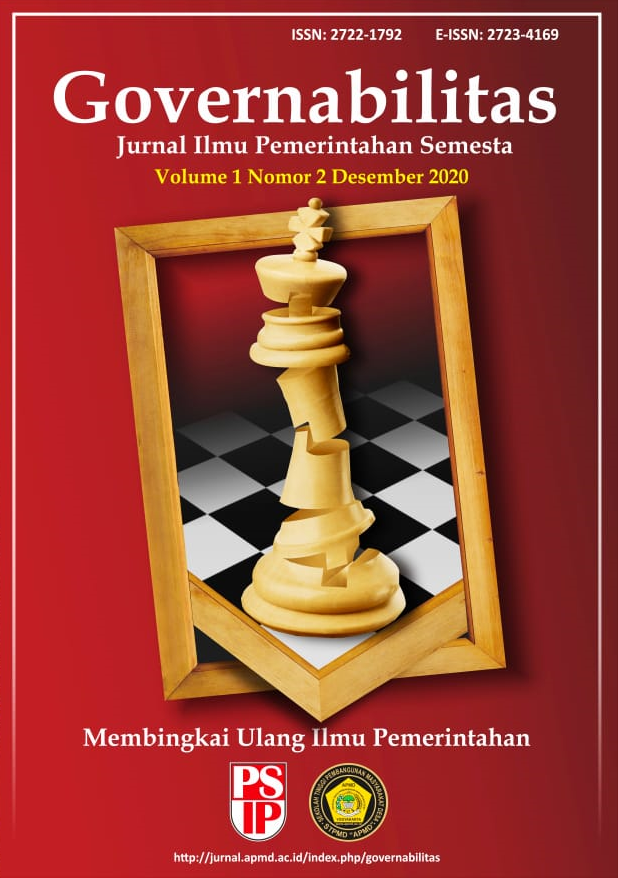 Downloads