The Probing: Sovereignty of the People With Wisdom
Keywords:
democracy, common people, sovereignty
Abstract
As a teaching, democracy is very ambitious: to rule (the ruled becomes) the government. Ordinary people, who are culturally comfortable in the position of slave labor, must change their position / character / role: determining the choice of those who control them. In the awareness that the people manage their sovereignty in their own way and the processes for actualizing their sovereignty (discursive design), the way of being democratic / sovereign is to oversee the enactment of the policy to be wise (meta-policy).
References
Sutoro Eko Yunanto, Governabilitas, "Ilmu Pemerintahan: Anti Pada Politik, Lupa pada Hukum dan Enggan pada Administrasi", Volume 1, Nomor 1, Juni 2020.
John Dryzek, Discursive Democracy: Politics, Policy, and Political Science, Cambridge University Press, 1990.
Alfred North Whitehead; Science and the Modern World, The MacMillan Company 1925, Reprinted 1997.
Longgina Novadona Bayo, dan Purwo Santoso, PCD [Power, Conflict & Democracy] Journal; "Breaking the Chains of Transactionalism: A Village Election without Money Politics in Panggungharjo", Vol 7, No 2 (2019), https://doi.org/10.22146/pcd.52726.
Purwo Santoso; Ilmu Sosial Transformatif; pidato pengukuhan guru besar Universitas Gadjah Mada, 19 April 2011.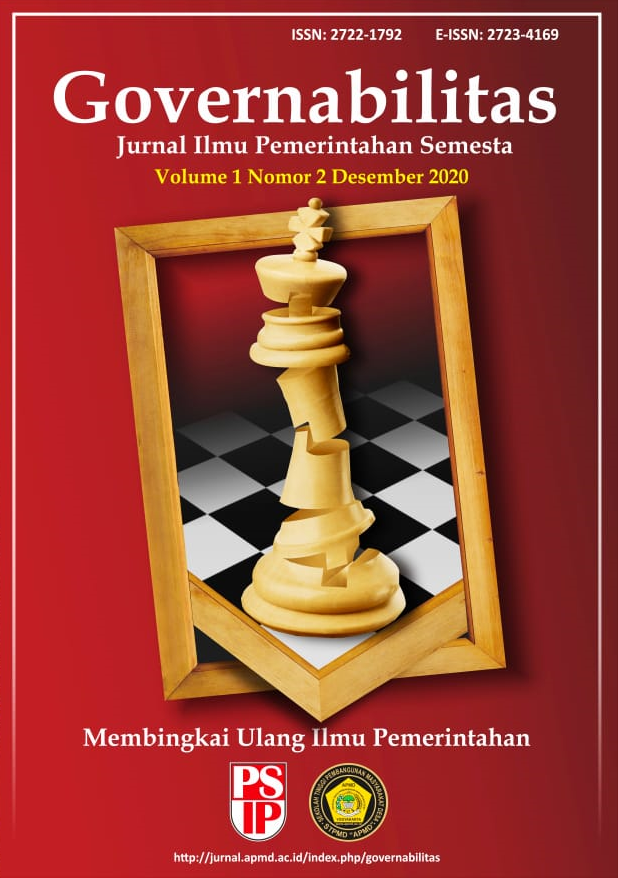 Downloads